Thursday, November 7th, 2013
---
12:39 pm
- Midlife Crisis....
I met my dad for lunch on Monday afternoon, and THIS is what he rolled up in! Apparently he went out and bought it last weekend. Keep in mind that not more than a month ago he was telling me that he was thinking about not going the whole luxury car route anymore and that he was looking at possible buying a Kia. So at some point, he went from looking at a Kia to getting a Maserati. lol. All i know is that i am looking forward to when he goes out of town so i can borrow it!!!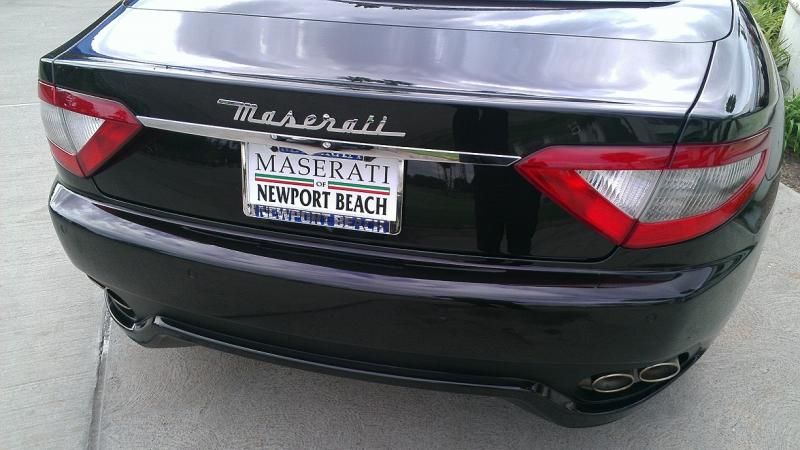 Wednesday, October 23rd, 2013
---
8:58 pm
- I am Clearly Very Bored Right Now....
Meme, posted by a few people.

1. If you've ever tried drugs or alcohol, what was your reason for first trying it?

IVE TRIED JUST ABOUT EVERY DRUG THAT THERE IS (POT, SPEED, METH, ECTACY, MUSHROOMS, HEROIN, ACID, COCAINE, PCP) I GUESS I TRIED THEM OUT OF CURIOSITY. I FOUND THAT I REALLY LIKED MOST DRUGS ALTHOUGH I NEVER REALLY DEVELOPED A HABIT. I HAVENT DONE DRUGS IN MANY YEARS. MAINLY BECAUSE THEY JUST ARENT CONDUCIVE WITH MY LIFE CURRENTLY. TOO MANY RESPONSIBILITIES. AGE MAKES IT HARDER TO BOUNCEBACK. AS I GREW OLDER I JUST GREW LESS INTERESTED IN THEM. BUT INTERESTINGLY ENOUGH, THERE ARE TIMES WHEN I REALLY MISS DOING DRUGS. I DOUBT I WILL DO THEM AGAIN, BUT I LOOK BACK AT THOSE TIMES IN MY LIFE FONDLY. LIFE IS SO STRESSFUL NOW. MOVING UP IN MY CAREER, BUYING A NICE CAR, LIVING IN A NICE APARTMENT, ETC.....THOSE THINGS HAVE ALL CONSUMED MY LIFE FOR THE PAST FEW YEARS AND SOMETIMES I MISS JUST CARING ABOUT HAVING FUN.

2. Do you think you could ever have an abortion if you unexpectedly turned up pregnant right this second?

I WOULDNT EVEN CONSIDER ANYTHING ELSE. LOL. NO BABIES FOR ME.


3. If you were far from home and needed to sleep for the night, would you choose to rent a crappy motel room for $60 or sleep in your car for free?

I GUESS IF THOSE WERE MY ONLY TWO OPTIONS I WOULD TAKE THE MOTEL. HOWEVER.....I WOULD NEVER STAY IN A MOTEL UNLESS THERE WERE NO BETTER OPTIONS.

4. Is there a color shirt you'd NEVER wear?

NOPE

5. Is there a situation where you caved into peer pressure and regretted it?

IM SURE THERE ARE A FEW INSTANCES HOWEVER I CANT REALLY RECALL ONE SPECIFICALLY

6. What is your favorite video game console? Why?

ATARI. IT JUST BRINGS BACK GOOD MEMORIES. MY DAD AND I USED TO SIT AND PLAY ATARI TOGETHER WHEN I WAS A KID. IT IS ONE OF THE VERY FEW THINGS THAT MY DAD AND I EVER DID JUST THE TWO OF US BONDING.

7. Do you like vanilla candles?

I KIND OF HATE THEM. I PREFER CLEANING CRISPER SMELLING CANDLES

8. Have you ever been in a relationship that was going great, and then suddenly something weird happened and you just KNEW it was going to be over soon?

MANY TIMES

9. Would you ever bleach your hair platinum blonde?

PROBABLY NOT

10. What are your plans for tomorrow?

WORKING ANOTHER 14 HOUR DAY. THOSE ARE HAPPENING MORE OFTEN THAN NOT THESE DAYS

11. What did you have for breakfast?

I NEVER EAT BREAKFAST

12. Have you had sex in 2013 yet?

LOL. YES. MANY TIMES
13. Who last slept in your bed besides you?

A GUY THAT I MET AT THE BAR LAST FRIDAY NIGHT. I DONT RECALL HIS NAME. ALTHOUGH I AM NOT SURE IF THAT COUNTS BECAUSE I WOKE HIM UP AND TOLD HIM THAT THE PARTY WAS OVER AND I WASNT A BIG 'OVERNIGHTER' KIND OF GUY.

14. What time did you wake up today?

6:30 SAME TIME AS EVERY OTHER DAY

15. How long until your next birthday?

A LITTLE UNDER 9 MONTHS

16. What was the last movie you watched?

THE BUSINESS OF BEING BORN

17. If you could see any musician live, front row, who would you choose?

I HAVE NO IDEA

18. When did you last consume something that had peanut butter?

I ABSOLUTELY HATE PEANUT BUTTERAND ANYTHING ELSE MADE WITH PEANUTS AND HAVENT EATEN PEANUT BUTTER SINCE I WAS A CHILD

19. What's the last song you heard?

WORK BITCH BRITNEY SPEARS

20. When you say you love someone, do you mean it?

I DO MEAN IT WHEN I SAY IT. HOWEVER I TEND TO FALL OUT OF LOVE VERY QUICKLY

21. Do you plan on sleeping in tomorrow?

NOPE

22. Do you still talk to any of your ex's?

MOST OF THEM

23. As of this minute, what is going through your mind?

WHICH EXES I DONT TALK TO

24. Where's the last place you went?
TRAVELWISE....COSTA RICA IN MAY. OTHERWISE I WENT TO GET A MASSAGE ON THE WAY HOME FROM WORK TODAY

25. Have you held hands with anyone lately?

I DONT THINK SO

26. Has anyone let you down recently?

YES

27. Does it bother you when people try to make you jealous?

IT DOES BOTHER ME BUT I TRY TO TAKE IT AS A COMPLIMENT BECAUSE OBVIOUSLY THEY ARE THREATENED BY ME.

28. Whats the next movie you want to see in theaters?

I RARELY GO TO THE MOVIES SO I DONT REALLY THINK ABOUT IT. IT HAS BEEN OVER A YEAR SINCE I HAVE SEEN A FILM IN THE THEATRE

29. Do you have more than $50 in your room?

NO

30. Are both of your blood parents still in your life?

YES

31. Were you tired when you woke up this morning?
YES

32. Who is probably talking a load of crap about you right now?

ANY NUMBER OF PEOPLE. PEOPLE GENERALLY HAVE STRONG OPINIONS ABOUT ME. SOME OF THEM ARE NEGATIVE. I HAVE BEEN TOLD THAT I AM OVERCONFIDENT, SNOBBY AND CONDESCENDING

33. When was the last time you went apple picking?

LOL. SERIOUSLY? I HAVE LIVED IN HOLLYWOOD MY ENTIRE LIFE. I HAVE NEVER EVEN SEEN AN APPLE ORCHARD.

34. Do you sometimes wake up in the morning, lay in bed and think about life?

YES

35. Are you happy winter is coming soon?

YES. I LOVE WINTER CLOTHES

36. Do you have drama in your life?

NOT REALLY. I TEND NOT TO GET INVOLVED IN A LOT OF DRAMA. EVEN WHEN IT IS PRESENTED TO ME, I GENERALLY JUST DISMISS IT
Monday, September 9th, 2013
---
12:38 pm
- Work Travel Schedule...
Just got an email from my travel department of my upcoming work trips. Mind you...I had no idea about about any of these trips until i got the email this morning. I love how they send me my flight confirmations and hotel reservations without even asking if Im available for THIS FUCKING WEEKEND!!! wtf these people think i have no life!

Email below....


Hello James. I hope this finds you well. Below I have listed your upcoming travel arrangements. All airfare and hotel accommodations have been booked and will be under your name upon check in. Please let me know if you should have any question.

Warmest Regards,

Nadia

September 13 - 15 - Las Vegas, NV

JetBLue Airlines Flight #### Departs 7:35 p.m.

Las Vegas Hilton - 2 nights


October 25-26 - Palms Springs, CA

no airfare

Wyndam Hotel - 2 nights


October 28-November 1 - Newport Beach, CA

no airfare

Pelican Hill Resort - 4 nights


December 15-17 - San Jose, CA

Virgin America Flight #### Departs 2:05 p.m.

Westin Hotel San Jose - 2 nights


December 17-20 - San Francisco, CA

Jet Blue Airlines Flight ##### Departs 7:05 a.m.

Hyatt Regency San Francisco - 4 nights


December 26 - 30 - San Francisco, CA

Jet Blue Airlines FLight #### Departs 6:55 a.m.

Hyatt Regency San Francisco - 5 nights
Tuesday, September 3rd, 2013
---
4:22 pm
- Weekend Update....
Aren't you supposed to feel well rested and rejuvenated after a four day weekend?!

Yeah....I am fucking exhausted!

It all started Thursday night when Robert called me and said he and Daniel were at the bar around the corner from my house. Of course I agreed considering that I was not going into work on Friday. That night turned into a shit show and I woke up the next morning feeling like I wanted to die.

After I got my life in order, I made my way to Newport to meet up with Jason and Matt. We passed through about 7 bars before the night was over. Our plan was to take a shot at each bar. This was in addition to the regular cocktails. We succeeded....however I also succeeded in vomiting my guts out while walking home.

Saturday, I woke up and it was blistering hot. I live only one block from the beach so it is typically pretty nice when it comes to weather....but it was seriously unbearable. I called my neighbor Ricky (who i knew would be miserable as well and suggested that we find the closest bar with a/c. Being in a beach city, the vast majority of the bars do not have ac. The Mineshaft (a leather daddy gay bar) was the closest on the list and only two blocks from my house. DONE! We stayed there literally for like 8 hours! Then walked down the street and for some reason ended up in a Latina Lesbian dance club. It was intense. That's all I remember.

Sunday morning I awoke and met Jason, Heather, Brie and Calvin for brunch and after a few mimosas decided that it was a good idea to go to the open roof party at MESA. This proved to be a good idea because the shit was going off! Seriously...so much fun. We left around 9 and headed over to CASA. This is a new bar that isn't even technically open so you have to be on the list and shit to get in, but luckily, after a few phone calls...we got on the list. The place was great. We finished the night at Detroit with a few good night shots.

Monday morning, met a bunch of people for brunch on the peninsula. While sipping mimosas, we decided to take my boat out for a spin in the harbor. So nice! It was nice to just relax and hang out after partying hard for so many days. After the boat, we headed to Mikey's house for some fun in the pool, BBQ and badminton. Great time was had by all but I was glad to go home and try to get some sleep for work today.

Great weekend!
Monday, April 15th, 2013
---
11:37 am
- Weekend Update....
Friday night, I had a blast with Alex and Julie. I left the office early and we proceeded to start drinking around 3:00 and basically hit up every bar in Laguna Beach.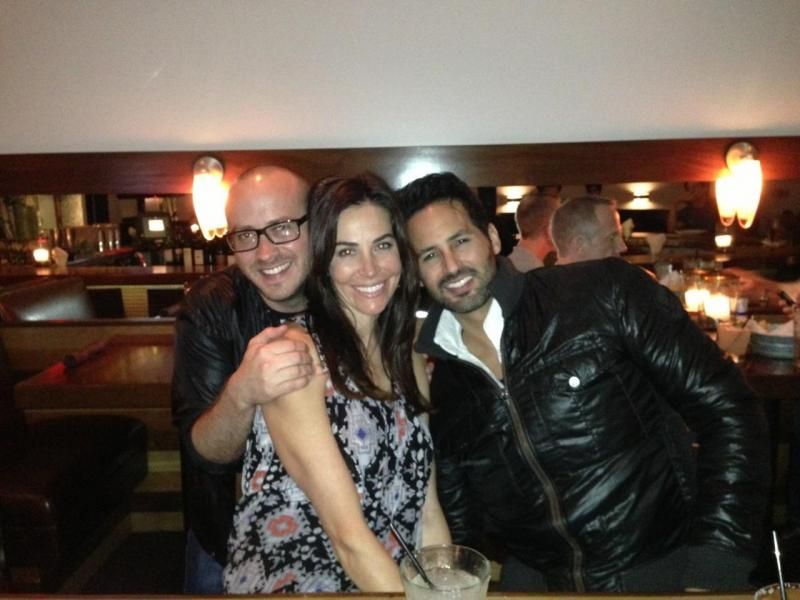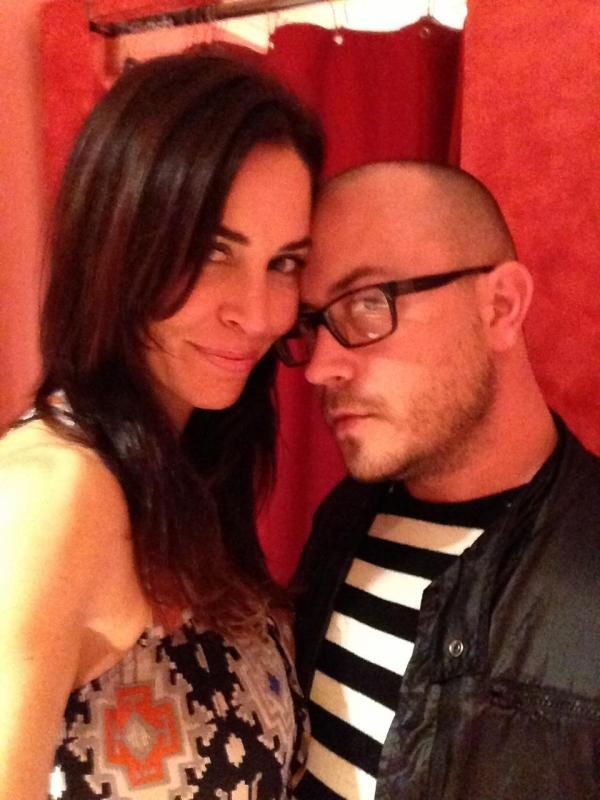 Saturday night, I met Chad in West Hollywood for some dinner and drinks. Ate at Tortilla Republic and followed it up with some drinks at Revolver and then a short stint at Rasputin. Both bars were waaaaay too crowded so I decided to meet up with Jason, Heather and Matt at R Bar to finish up the night.

Sunday, I found this AMAZING greek restaurant by my house that seriously is probably some of the best greek food ive ever had. Apparently, that actress from "My Big Fat Greek Wedding" is in there every Thursday night for dinner with her family. I think I have a new restaurant obsession.
Wednesday, February 20th, 2013
---
11:11 am
- Friday Night at Goat Hill....
Monday, January 28th, 2013
---
11:31 am
- K-Town Representin...
Friday, December 14th, 2012
---
10:35 am
- Denver....
So I just returned home on Wednesday from spending a week in Denver for work. I had never been there before but had heard it was a cool city so I was looking forward to it. i have been a little burnt out with all the travel i have been doing for the past six months, but i have always wanted to go to denver so I was excited.

Let me just tell you that i have never experienced that kind of cold. Literally...it was bone chilling. I have been to some pretty cold places in my life. I spent three months in eastern europe in the dead of winter so i thought i was pretty well prepared...but holy fuck i certainly was not.

I felt like there was no way to get warm. I was wearing every coat that I own at the same time and I was still freezing. I was literally taking taxis to just go one block!!! So it was basically costing me an additional $5.00 just to go one block away and get a coffee. It was insane.

And now on Sunday I am heading to Palm Springs for a few days. From one extreme to another!
Sunday, December 2nd, 2012
---
9:44 pm
- What Was I Thinking...
OK....I think that I have officially lost my mind. I just spent $9,000 on a watch!!!! Some friends of mine own a jewelry store and invited me to their holiday party at the shop tonight. This watch was calling out my name all night and i found myself walking back to look at it over and over again. My friend told me to wear the watch for a bit and I walked around the party chatting with people here and there with the watch on. Then...as I was about to leave, i was taking the watch off to give it back. I asked my friend how much it was. "It's $12,000 but i can give it to you for $9,000" he replied. All I could say was "I fucking hate you" as I handed him my card. Looks like all my loved ones are gonna get some pretty shitty gifts this year! lol
Tuesday, October 9th, 2012
---
12:41 pm
- Hiking....
So my friend Drew and I were hiking this past weekend and about an hour in to the hike, we came across this trailor that has a big wave and surfboard attached to it. It was literally in the middle of the woods. I have no idea how it got there. Now of the paths around were big enough for a car or truck to drive up but somehow, it was there. Just chillin in the woods. So bizarre. Of course we had to get some pictures on it...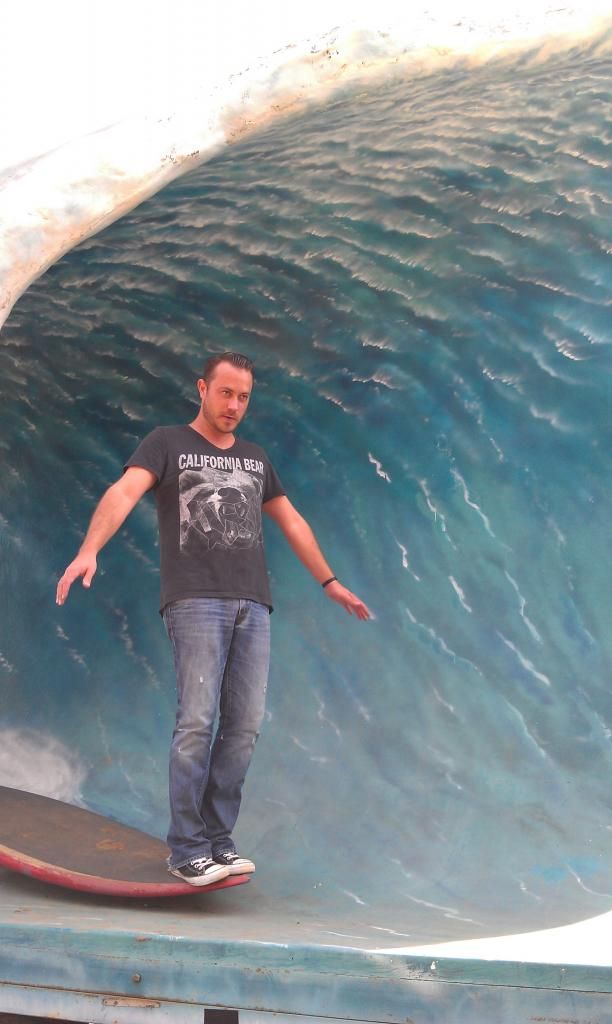 Wednesday, September 26th, 2012
---
10:59 am
- Last Week....
Me and Heather at Pierce Street Annex...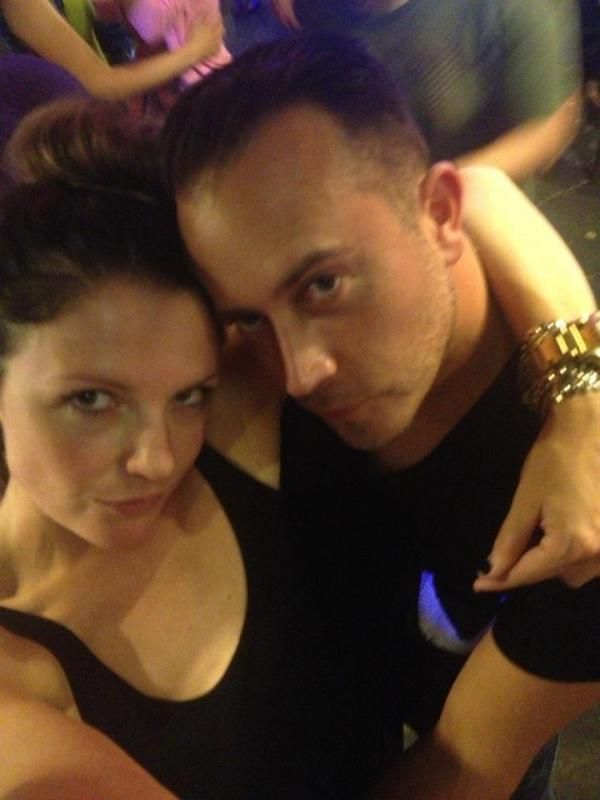 I honestly had no idea this picture was being taken. I was teetering on being blackout drunk at this point. At Goat Hill Tavern...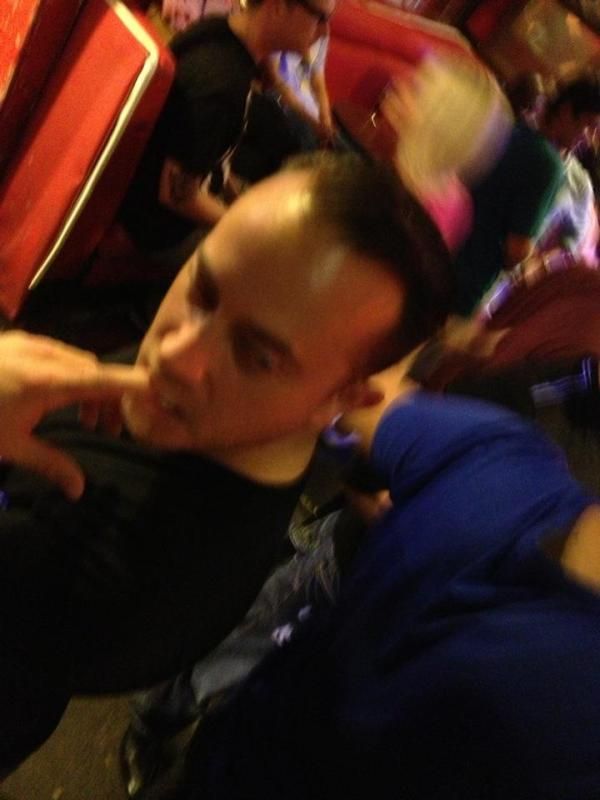 Sunday night at the country club with Stacy for the Annual BBQ dinner...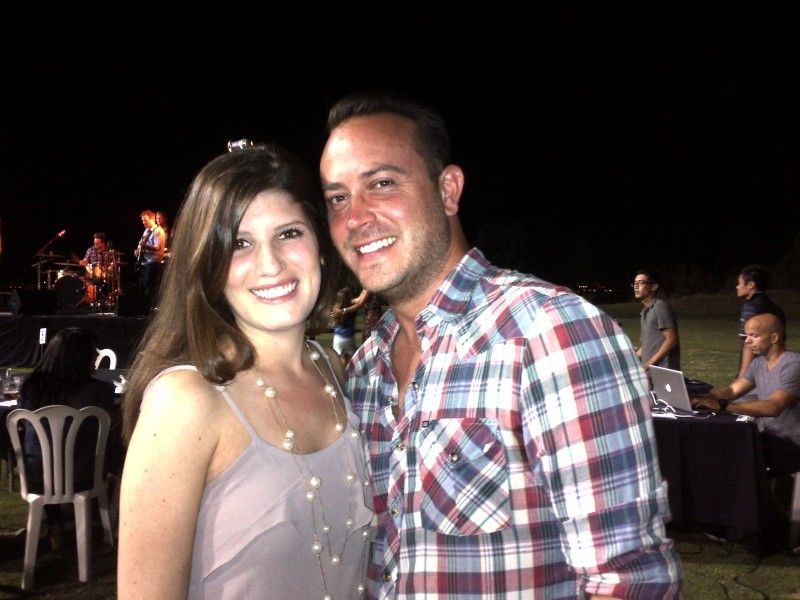 Wednesday, September 19th, 2012
---
9:36 pm
- Some new pics...
Last week in Costa Rica. This is Heather an I walking to the bar of our friend's restaurant in Costa Rica. No cares in the world.



Heather and I at the Boulevard on Monday night. Nothing like being completely trashed at 8:30 on a Monday night! And I am really not sure why I appear so extremely hairy is this picture.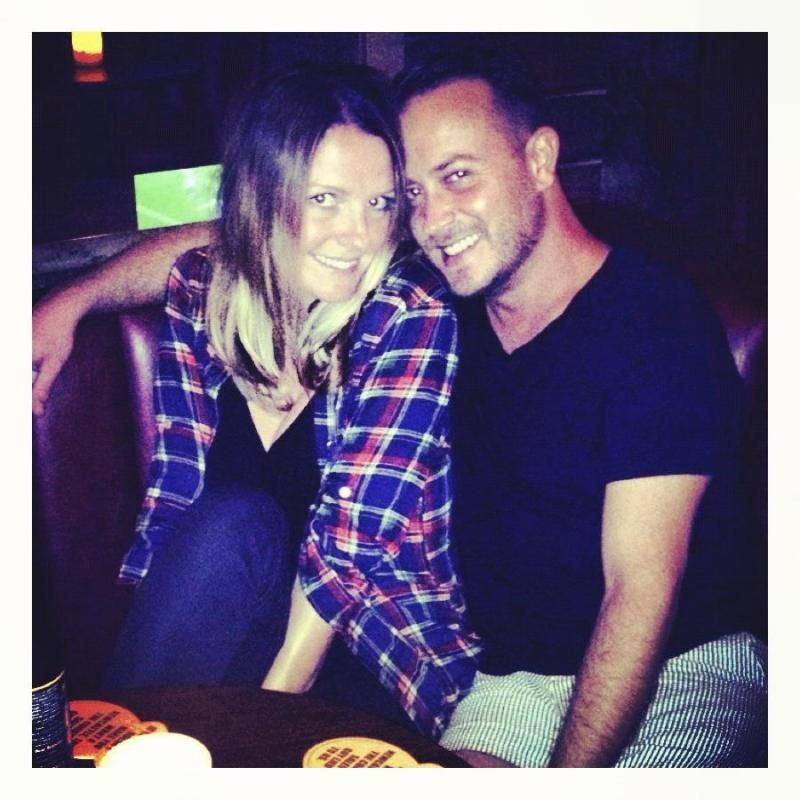 Tuesday, September 11th, 2012
---
2:52 pm
- What a Trip....
Well I returned from Costa Rica on Sunday. What a fucking trip. Have a few near death experiences.

First of all...I lived through the 7.6 earthquake for starters. And let me just premise this by saying that living in Los Angeles, I am well versed in earthquakes and they don't really scare me. However, that 7.6 was the craziest thing ever, It literally knocked me off my feet. I had to crawl on the ground it was shaking so hard. But I'm fine and no one was hurt around me.

Two days before the earthquake, I was caught in a flash flood about three hours into the jungle and our van started to be taken away by the river. Let me just say that it was one of the scariest experiences of my entire life. After we all were able to get out of the van safely....we were stuck there deep in the jungle. No cell phones. In the pouring rain. Finally after about two hours, some farmers came down the road in a pick-up truck and we were able to hitchhike up the road a little ways until we reached the bridge that had since been covered by a roaring river. The only way out was to walk one by one across a railroad tie across the entire river. It was the scariest shit ever. One slip and i would have fallen into the rapids and been taken down the river.

Anyways....returned home Sunday night and don't think I have ever came home from a vacation more exhausted than when I left. lol

There was some fun times though. All in all, it was a great trip. And definitely one that I won't soon forget.

Got back to work and immediately had to go into an audit which I will be in until tomorrow. I fucking hate audits.

But Im leaving for San Diego on friday for a little weekend trip with my friend Bobby who I havent seen in two years since he moved to Baltimore for work. So excited!
Wednesday, August 29th, 2012
---
10:00 am
- Vacation At Last.....
Well I am off to Costa Rica, Panama and Nicaragua for a few weeks!!!

My flight is later tonight and I can't wait to get the fuck out of here!
Monday, August 13th, 2012
---
9:16 am
- How Dumb is it That I Actually Feel Guilt For This...
My car was no match for this poor little guy...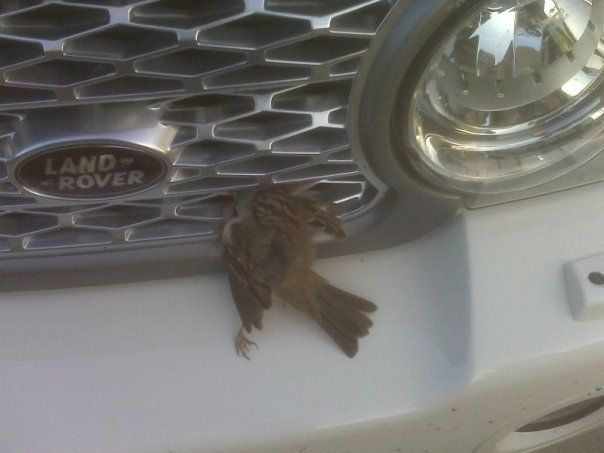 Thursday, August 9th, 2012
---
12:53 pm
- 1997...
This picture is of me, Kelly and Melissa our senior year of high school.

yes...I wore leather platform boots in high school! lol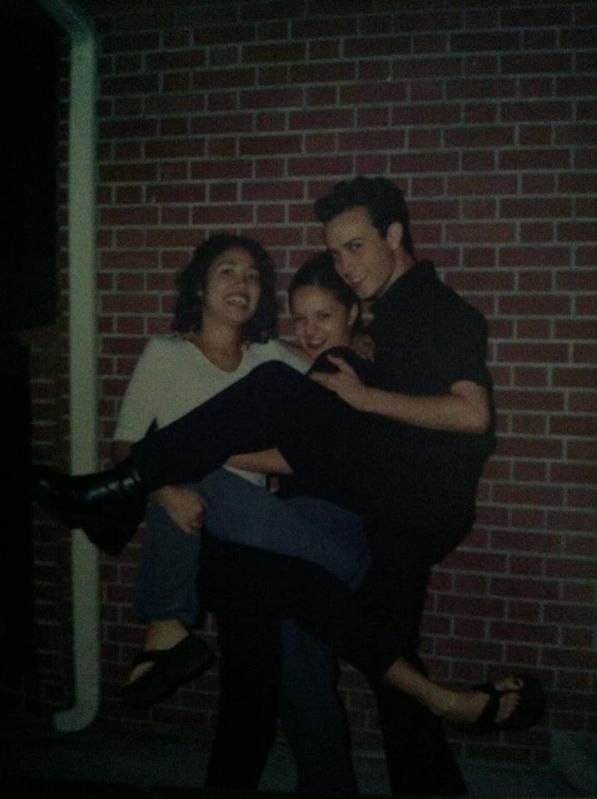 Monday, July 30th, 2012
---
3:45 pm
- Costa Rica....
Tickets just booked!!!!

I so need a vacation.
Monday, July 23rd, 2012
---
11:25 am
- Outfest 2012!
Last week, I was invited to a few of the Official Outfest parties and needless to say, that by the time the weekend arrived, I was completely exhausted and didn't even feel like drinking or talking to anyone.

I had a bunch of friends that were involved with a few of the projects so I got my shit on the list bitches.

This was taken at the Wednesday night party for Comedy/Musical category and the party was held in the Project Runway Lounge. I wanted to shoot myself in the face the next morning at work.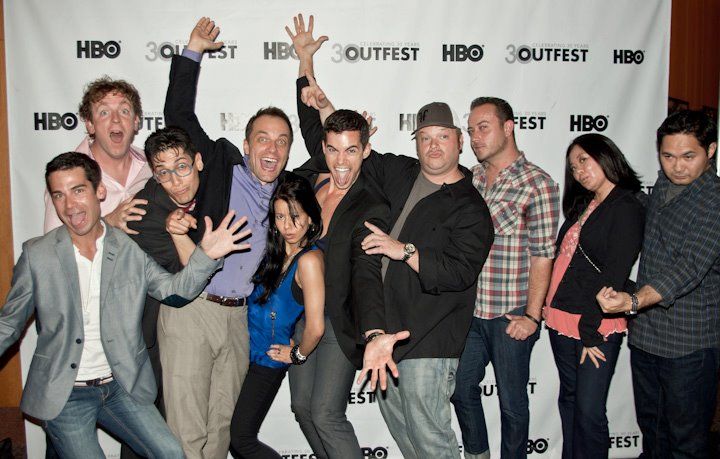 Monday, July 2nd, 2012
---
12:19 pm
- Sunday Funday....
A very serious looking Sunday Funday with Heather at Little Knight...


Friday, June 29th, 2012
---
11:35 am
- Weather....
So it seems that between my facebook and my livejournal.....everyone around the country is doing a lot of complaining about hot it is. It's absolutely beautiful here in SoCal. Honestly, I have to travel to a lot of cities in America for work and one thing that i say in almost every city i go to is..."Why the fuck would anyone choose to live here?" I mean seriously....I don't know why everyone doesn't want to move to Southern California. Well here is the temp in my hood.